Other Services: Landscaping & Handyman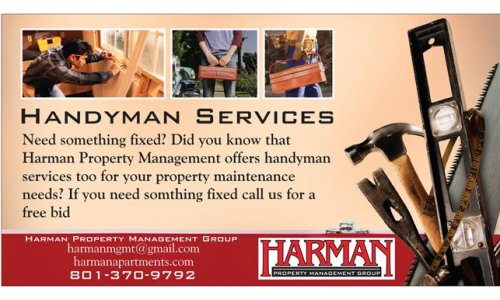 Harman Property Management Group is equipped to do more than just the management of your property. Being a full service property management company means we can do it all.

You know we offer excellent property management services but did you know we can also handle your property maintenance needs too. We offer lawn-care and handyman/maintenance services. Because our service technicians are in-house we are able to keep the costs down while still offering amazing quality service to each of our clients.

If you are in need of lawn-care service, or if you have a "fix-it job that needs doing, give us a call at 801-370-9792 to get a free estimate.

"Get more and pay less when you use Harman Property Management Group for your property management and maintenance needs".